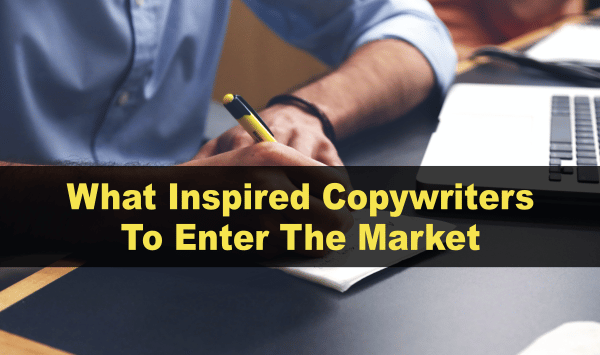 What Inspired Copywriters To Enter The Market
As an experienced copywriter, I'm passionate about writing high-quality, well-researched content that matches the tone and style of my clients.
It's always been a passion of mine, and I couldn't imagine having another job. However, the more experienced I become in the copywriting and content space, and the more I delve into the market, the more I find it to be a challenging and strange place.
From answering questions from budding copywriters on Quora and other Q&A sites to reading my fellow copywriters' comments on social networking sites like LinkedIn, I've noticed how competitive and tough the copywriting market can be today, particularly for corporate copywriters like me. For freelance copywriters, it's even harder, with the freelance market so precarious.
There are many different types of copywriters, content creators and journalists out there, but I'm focusing on business copywriters and content managers who write for organisations across the corporate landscape.
While I adore writing reviews of fun stuff, like food, lifestyle, books and puppies, I've had to specialise in business content, B2B marketing and search engine optimised website writing.
As such, this article is about my experience in these markets, and how potential copywriters who want to enter it can succeed.
If you want to find out more about the challenges that copywriters face, and the reasons why they still love their jobs, then read on.
Continue reading